This romantic triangular shawl with flowers in a mesh, resembles Water Lilies floating on the surface of a lake at sunset. The shawl is ideal to wear over summer dresses on windy evenings.
This piece of accessory consists of flower motifs made from yarn whose colors range from beige to pink. The flowers are locked in a dark red yarn mesh.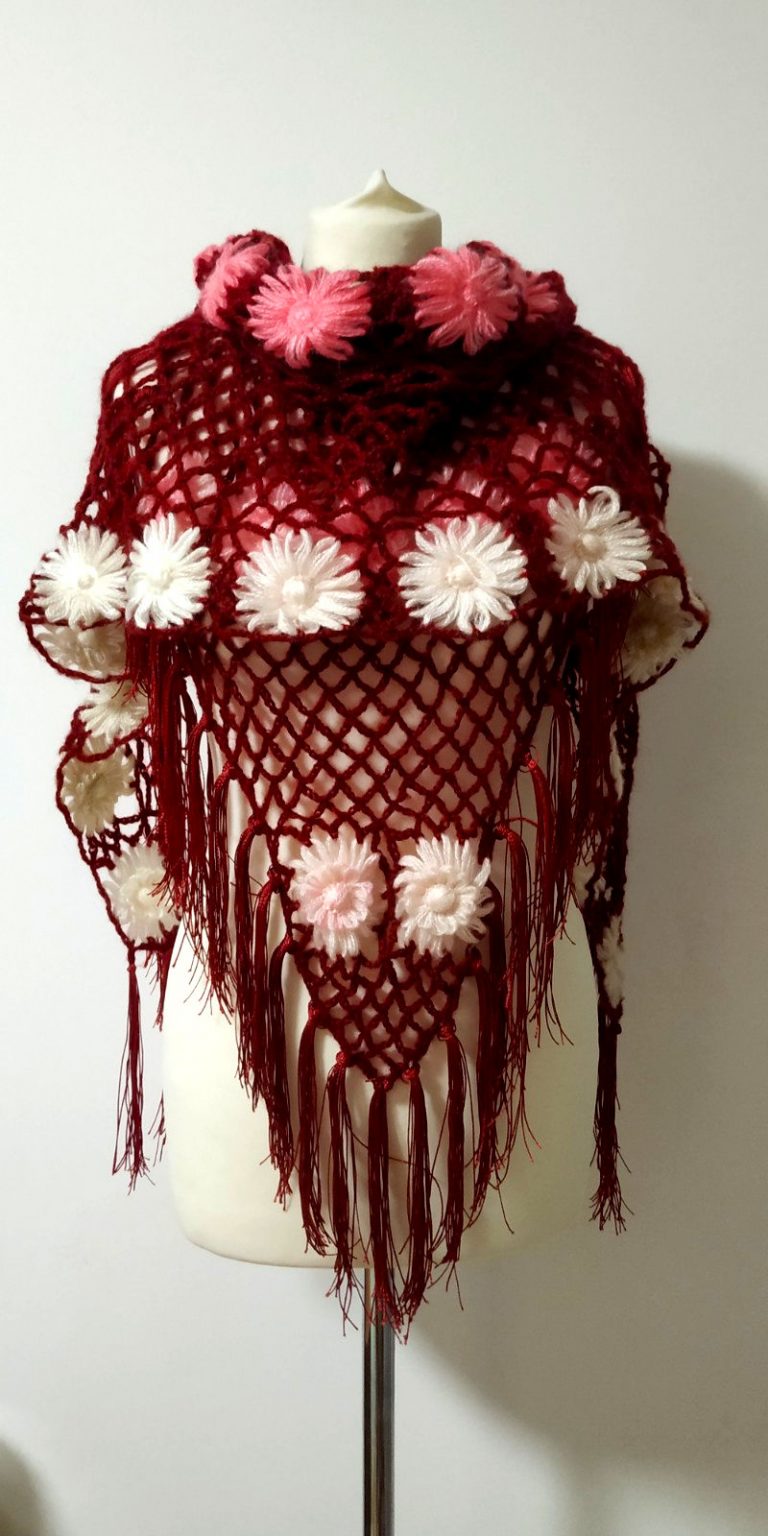 "Duchess" shawl is currently the most popular item in this category. This piece was made in several colours – light grey, dark grey, grey with silver thread added, gold, and bronze. With the dark grey and golden variations, the customers ordered fingerless gloves, which can also be a part of the set with this lavish shawl.